I know how daunting it can seem to stay healthy, stress-free and feeling your best this time of year. Current events and concerns about the state of affairs in the world can certainly contribute to feelings of anxiety.
A simple salad ~ packed with mixed greens, arugula, dark leafy greens and some splashes of color in the form of peppers or carrots ~ once or twice a day is a great way to keep the doctor and winter blues away.
My favorite recipe is attached. It's a crowd pleaser, so make sure you tag me @goddessmotherhealing if you try it for your holiday gatherings this year.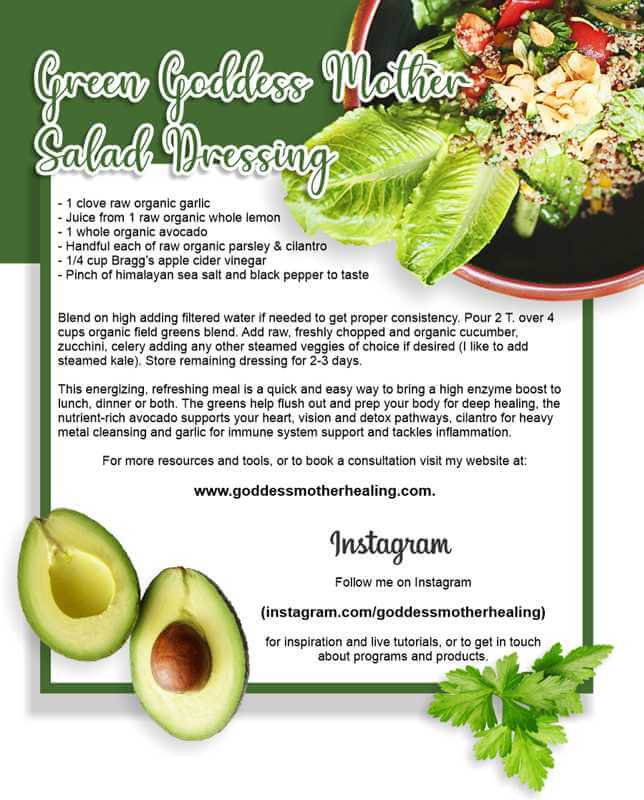 Related Stories From Melissa's Blog