Wellness Classes, Consults & Offerings
Sign up today for your small group session as part of a Monthly Fertility Intensive or schedule your person coaching consultation with Melissa. Melissa has several options tailored to your personal goals.
30-Day Detox & Wellness Intensive
30-Day Detox & Wellness Intensive $350
A workshop personally guided by Melissa with 4-weeks of video content that can be self-guided and paced. For the person who wants to take 30 days and deep dive into the major systems of the body and cleanse on all levels: emotional, physical and spiritual.
Our signature product also contains access to the Drinking Blueberries book and the Goddess Mother Healing Detox Toolkit. The content of the course is delivered over 4 weeks to help you manage a reboot and kick start your path to achieving optimal health. Products are delivered in a beautiful box to both keep you inspired and help organize the products you will use daily. Customers also get access to monthly office hours.
Contents include:
Dry skin brush
Purity coffee packet
Enema bag
Bottle of castor oil
Wool flannel for castor oil pack
Rose quartz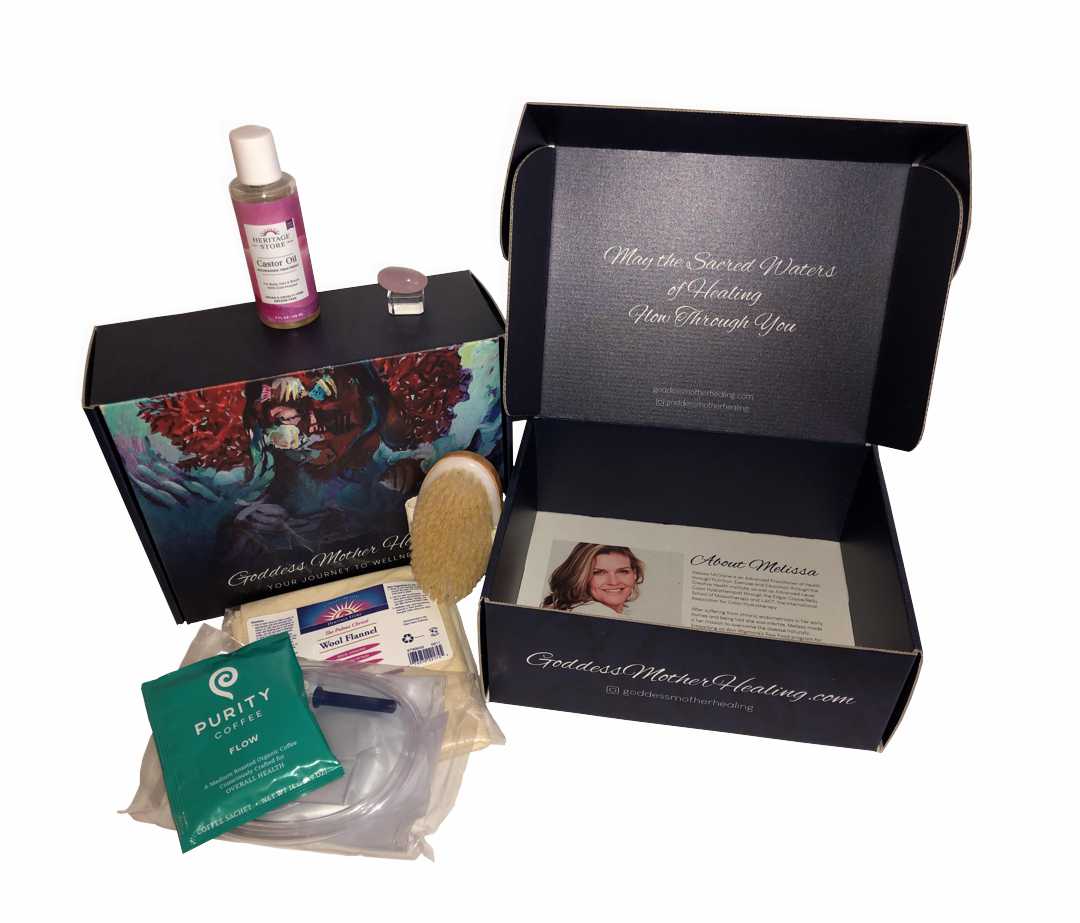 Health & Wellness Consultation
Health & Wellness Consultation $199
Get 1:1 access to Melissa to troubleshoot your health and wellness issues and make a plan to resolve them. In addition to the call, Melissa will provide you with recommendations for immediate action.
created by
Melissa McGlone
1:1 Wellness Reboot
Following an initial deep dive discovery session, Melissa will craft initial recommendations for clients to achieve their health, fertility or vitality goals. Clients have access to email, text and phone calls with Melissa regularly to stay on track and work through obstacles. These are generally 3-6 month packages but can extend for longer periods of time depending on health circumstances and goals.
Contact Melissa for Availability and Pricing.
"After 4 years and more than 5 figures spent on alternative therapies for a missed Lyme diagnosis and many more years of infertility, Melissa helped me create a plan focused on addressing the root cause. She helped me eliminate the treatments that were not only making me worse, but were creating additional stress. We made a plan and my husband and I were pregnant less than two months later. Two beautiful children later, I continue to seek Melissa's health counseling and treatments to keep me healthy and strong."
Leigh A.
 Arlington VA